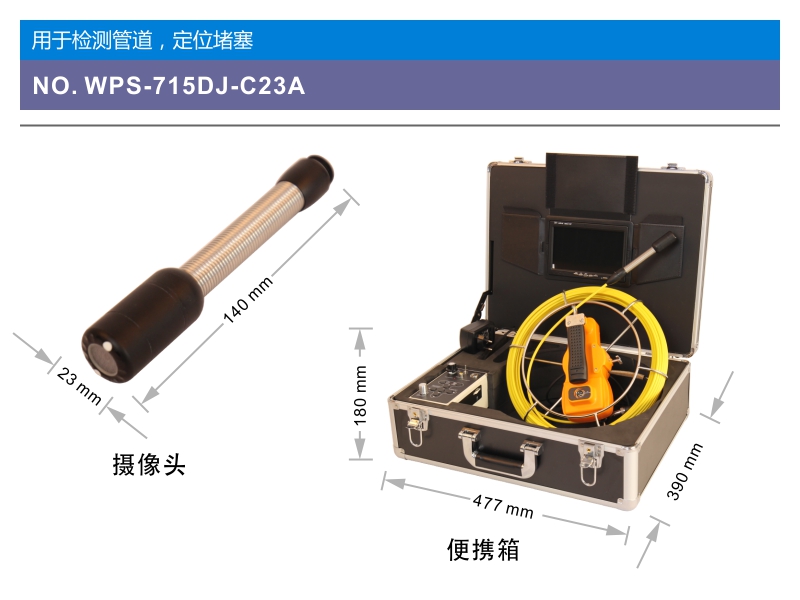 You should be amazed by these specifications:
*5mm fiberglass rod could provide strong support for the camera head enter the pipeline.
* 7-inch high-definition TFT monitor and video function.
* Fire board suitcase for the equipment to provide safe protection.
* Free laser typing and logo display.
* Control box design aesthetic, whether it is to adjust the LED brightness or control switch can be sensitive to the reaction.